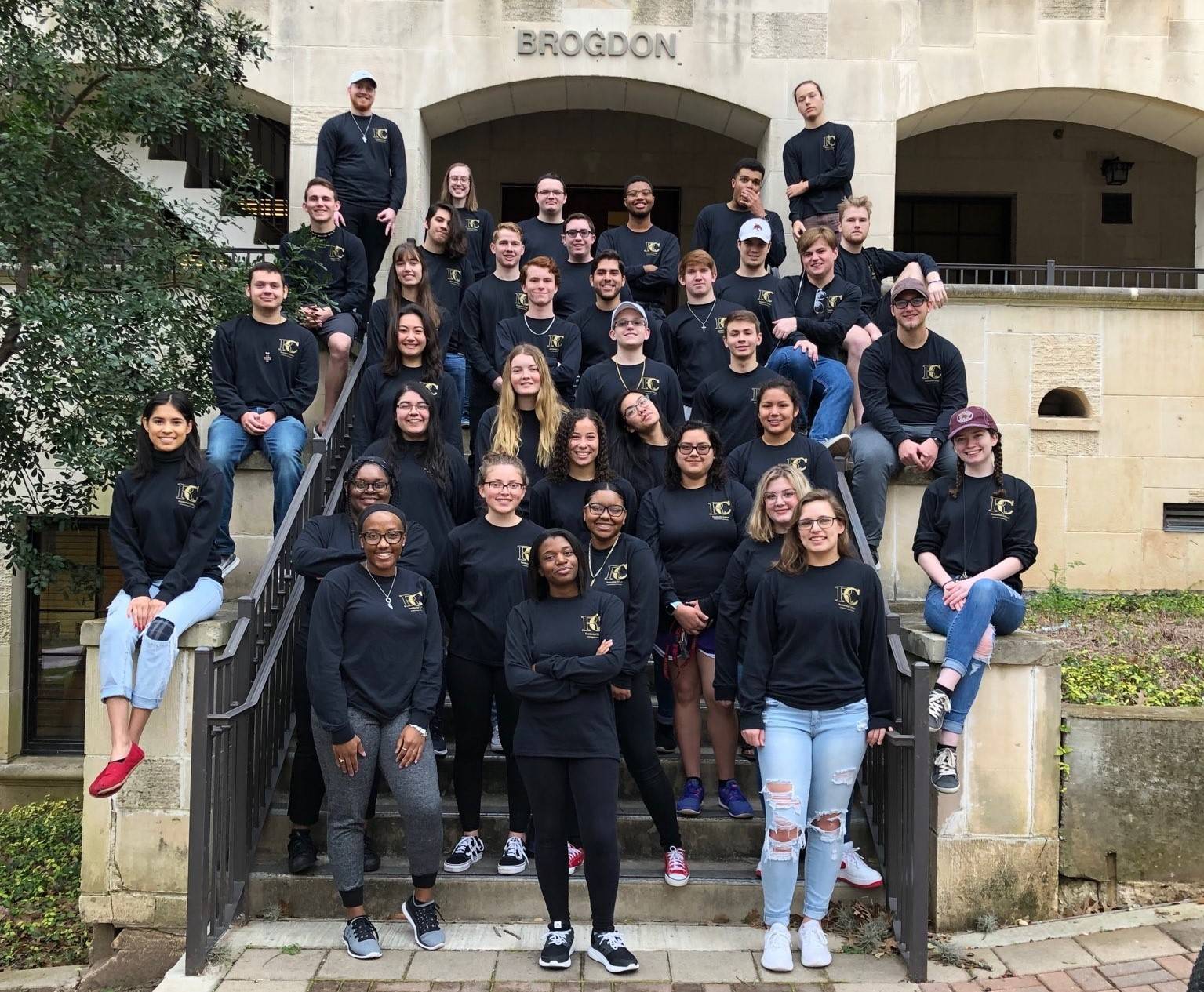 Located in Brogdon Hall, about 200 students participate in Residential College yearly and we have over 8,000 alumni. Brogdon is on the original part of campus, adjacent to Commons Dining Hall and across from Flowers Hall. This Living-Learning Community is for any major, so everyone is welcome!
Benefits of Residential College
Perhaps the greatest benefit is your ability to co-enroll in classes. Students in Residential College co-enroll in general education courses together. These courses are selected from the Texas State University General Education Core Curriculum—a list of courses that every Texas State student must complete in order to graduate, regardless of major ("the basics").
How It Works
Seats are set aside in general education core curriculum courses (such as College Algebra, Communication Studies, Philosophy, Political Science, and College Writing) for Residential College students. Registering for the saved seats in the designated course sections allows you to attend classes and study sessions with other students who live with you.
Residential College is intended for first-year students who have few to no courses already completed.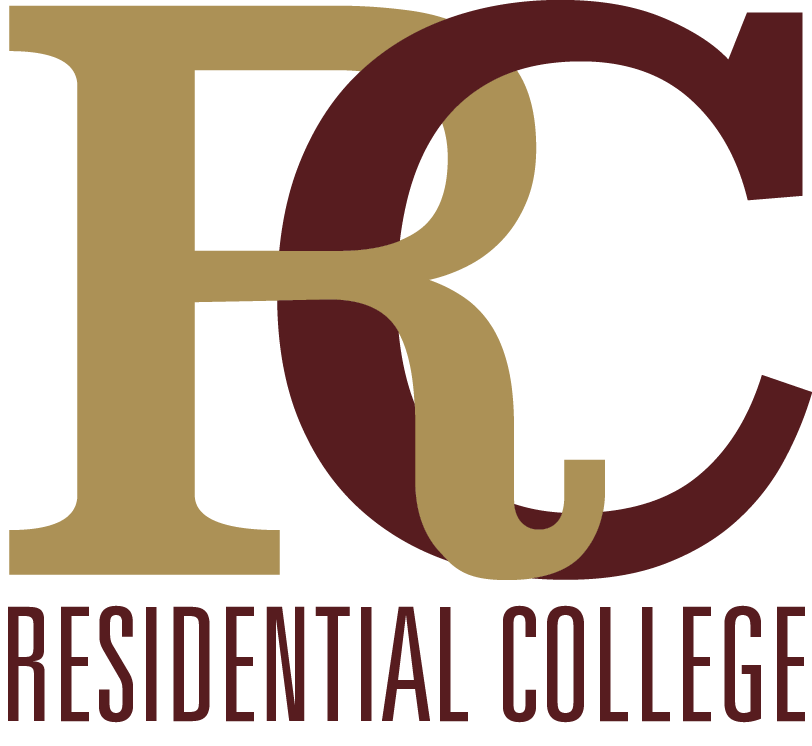 Faculty-in-Residence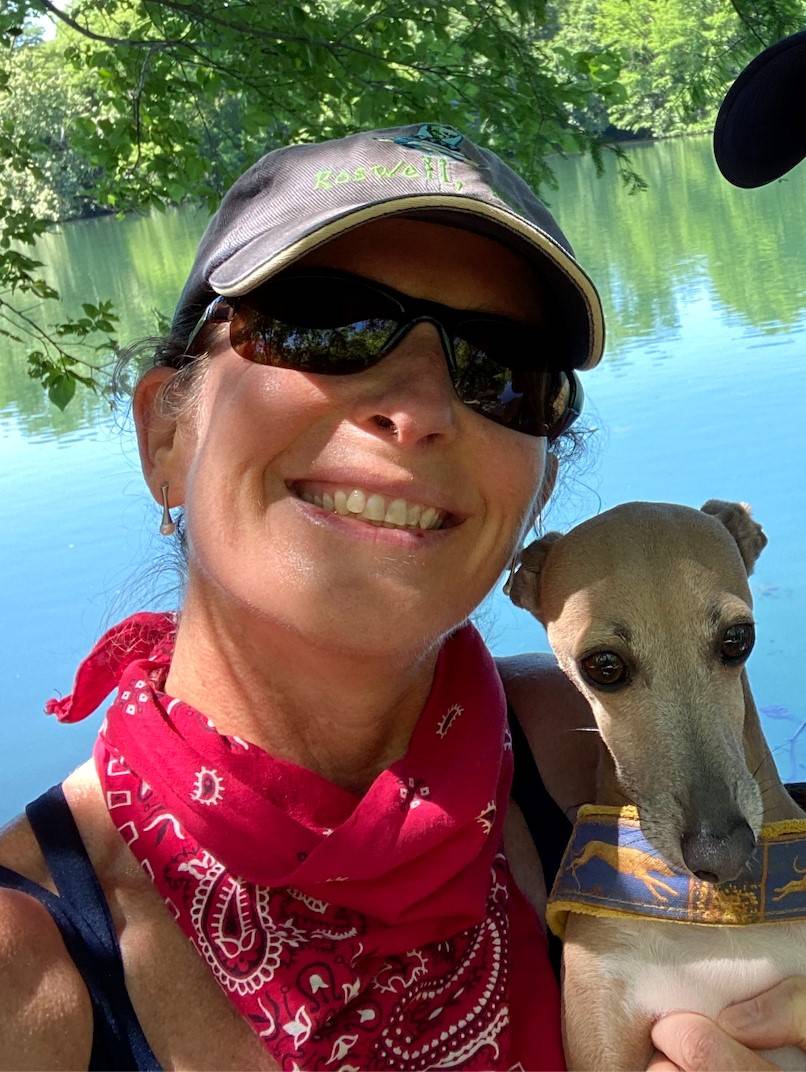 Hellooo! I am Daris Hale, professor, performer, mom, and cheerleader for amazing people (you!). I'm extraordinarily excited to be Faculty-in-Residence for Residential College. Teaching young adults has always been a passion, but engaging our Bobcat society in even more substantial ways that add to the vibrancy of our intellectual community is a truly enriching opportunity.
Here at Texas State University, I teach music performance and Introduction to Fine Arts (Music 2313). As a professional musician, I tour internationally with Trio 488, working on collaborative projects with composers from around the world. I am also a member of the Austin Symphony Orchestra and Ballet Austin Orchestra, as well as a studio musician having played bassoon on many different commercials and film scores, such as Spy Kids II.
I really love teaching Music 2313. For me, introducing college students to the arts is something that I find incredibly rewarding. My passion for teaching fine arts has also led me to create a wonderful study abroad program to the incredible cities of London and Paris (occurring between the spring and summer semesters.
I work here, I live here! Find me in the faculty apartment in Brogdon Hall with my husband, Tom, my son, Sam, and our dog, Gweedy (aka Guido). My daughter, Daryl, is a freshman at the University of Utah, majoring in Musical Theater.