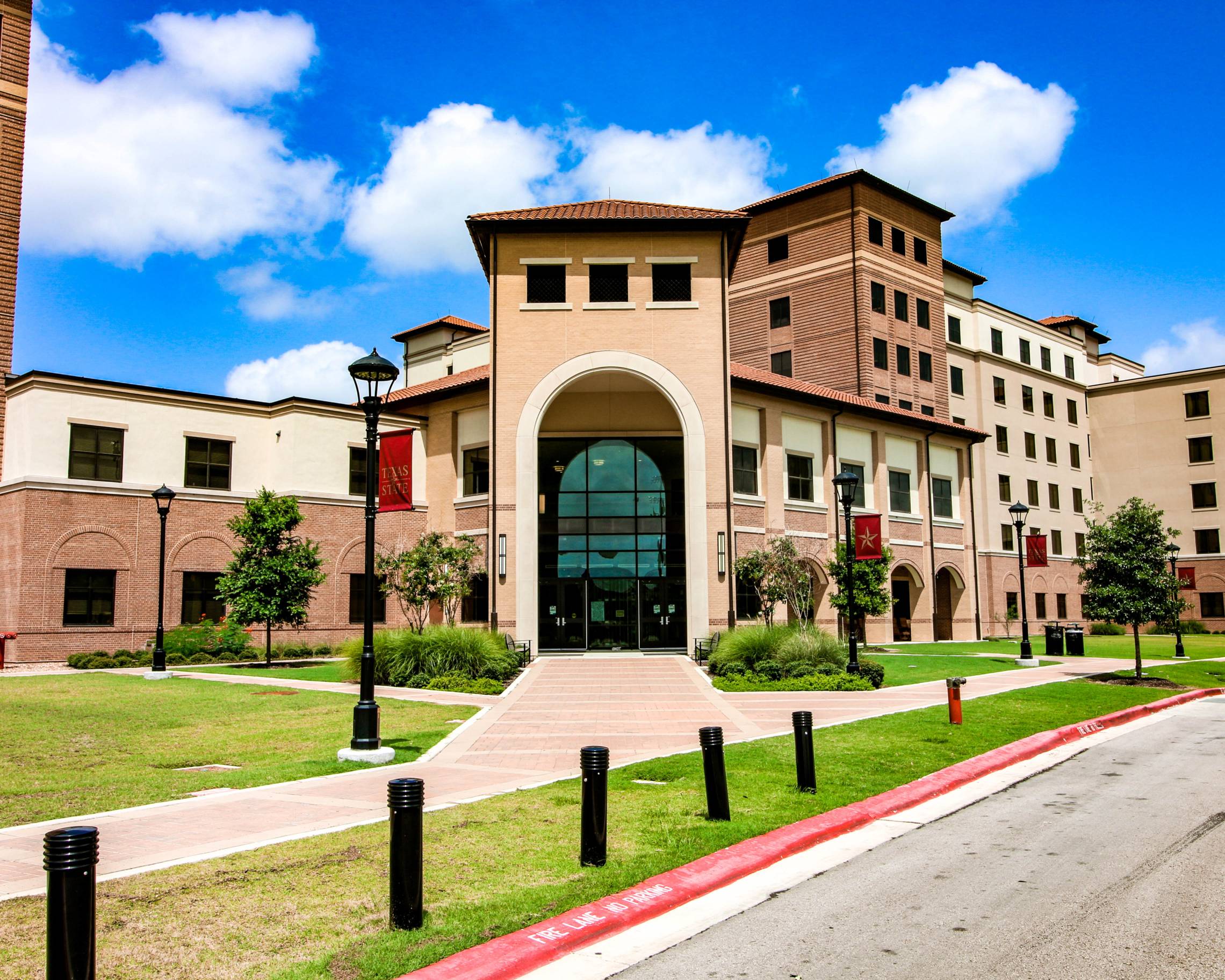 The Elena Zamora O'Shea and First Five Freedom complex consist of two residence halls and a community building.
Elena Zamora O'Shea Hall is comprised of a double occupancy room with a semi-private bathroom with 8-10 residents sharing a bathroom.
951 Moore St.
San Marcos, TX 78666
512.245.1110
318 Beds
Single Gender by Floor
Handicapped Accessible
Elevator Access
360° Videos
Click and drag your cursor on the image to move around the room.
Features
80" XL Twin Bed
Desk and Desk Chair
Lockable Pedestal
Dresser
Loftable Bed
Pool and Ping-Pong Tables
Courtyards
Lobby and Study Lounge
Full Community Kitchen
WiFi Internet Connection in Room
Classrooms
Conference/Multi-Purpose Room
Elevator Access
Temperature Controls
Light Dimmers
Towel Racks
1 Outlet in the Closet
Laundry on 2nd Floor
Measurements
Bed
L: 80"
W: 35"
D: 6"
Loftable at Highest: 59"
Loftable at Lowest: 29"
Closet
4 Shelves
3 Hanging Areas
H: 83"
W: 72"
D: 18"
From Hanging Rod to Floor: 77"
Dresser
3 Drawers
H: 30"
W: 29.5"
D: 24"

Usable Space
Excluding Closet
L: 183"
W: 104"
From Window to Floor: 41"
Desk
H: 30"
W: 26"
D: 24"


Outlets
4 Power Outlets (per student)
1 Ethernet Port

Lockable Pedestal
H: 30"
W: 17"
D: 24"


Bathroom
3 Vanities
2 Toilets
2 Showers