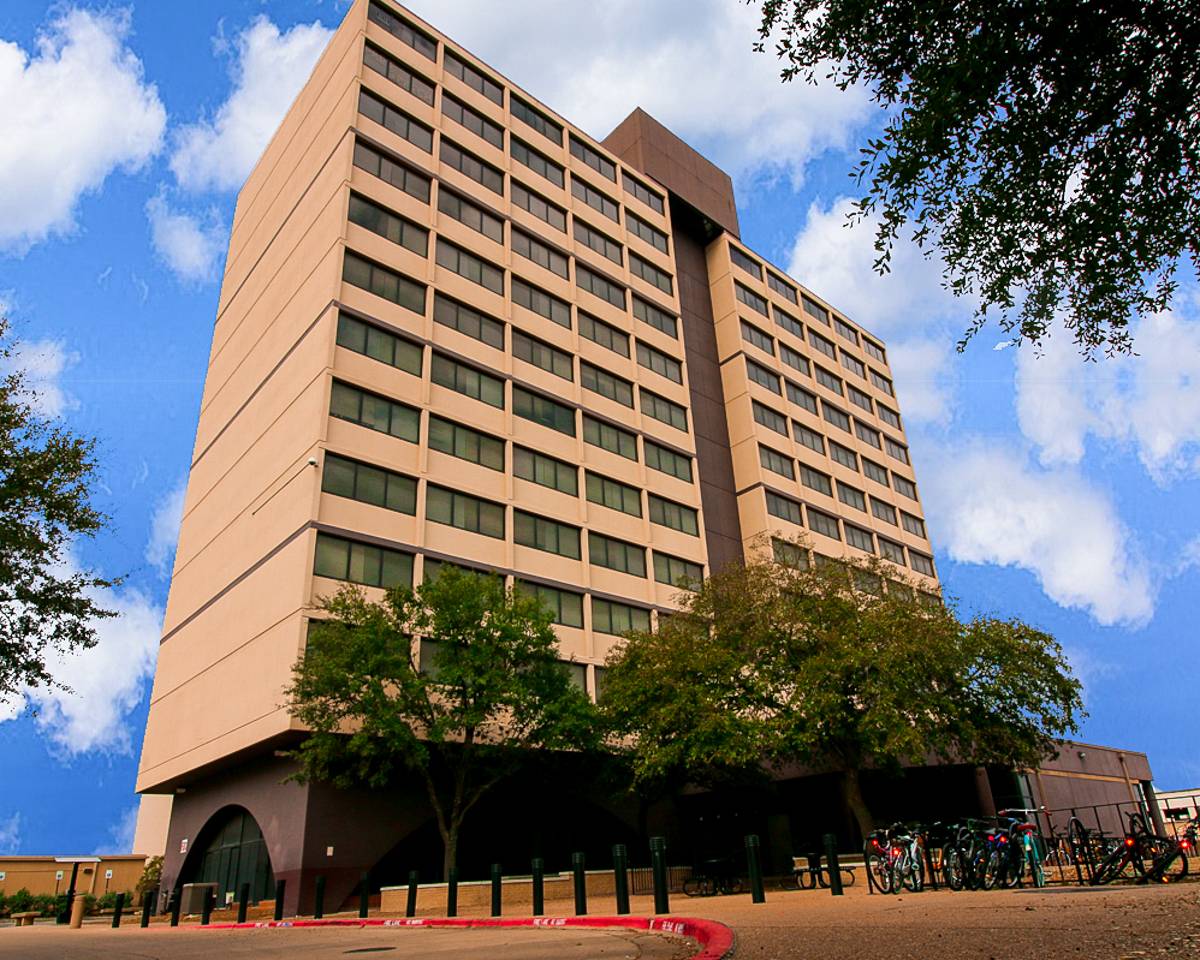 Jackson Hall is located on central campus and is the highest building on campus. It can be seen throughout the city of San Marcos.
Jackson Hall is comprised of a double occupancy room with a community bathroom.
702 Tomas Rivera Dr.
San Marcos, TX 78666
512.245.2253
423 Beds
Single Gender by Floor
11 Floors
Elevator Access
360° Video
Click and drag your cursor on the image to move around the room.
Image Gallery
Photos do not reflect updated loftable bed height. Check back soon for updates.
Features
80" XL Twin Bed
Desk and Desk Chair
Dresser
Built-In Shelves and Bulletin Board
Pool and Ping-Pong Tables
Lobby and Study Lounge
Full Community Kitchen
WiFi Internet Connection in Room
Game Room and Theatre Room
Elevator Access
Desk Lamp Provided
Mirror Provided
Towel Racks on Back of Door
Laundry on Basement Floor
Measurements
Bed
L: 80"
W: 35"
D: 6"
Loftable at Highest: 59"
Loftable at Lowest: 29"
Closet
H: 69"
W: 48"
D: 27"
From Hanging Rod to Floor: 58"
Dresser (Built-In)
6 Drawers
H: 47"
W: 33"
D: 25"

Outlets
3 Power Outlets
2 Phone Ports
2 Ethernet Ports
Desk (Built-In)
W: 36"
D: 23"



Bathrooms
6 Vanities
4 Toilets
4 Showers
Shelves
W: 72"
D: 8"
From Floor to Bottom Shelf: 56.5"