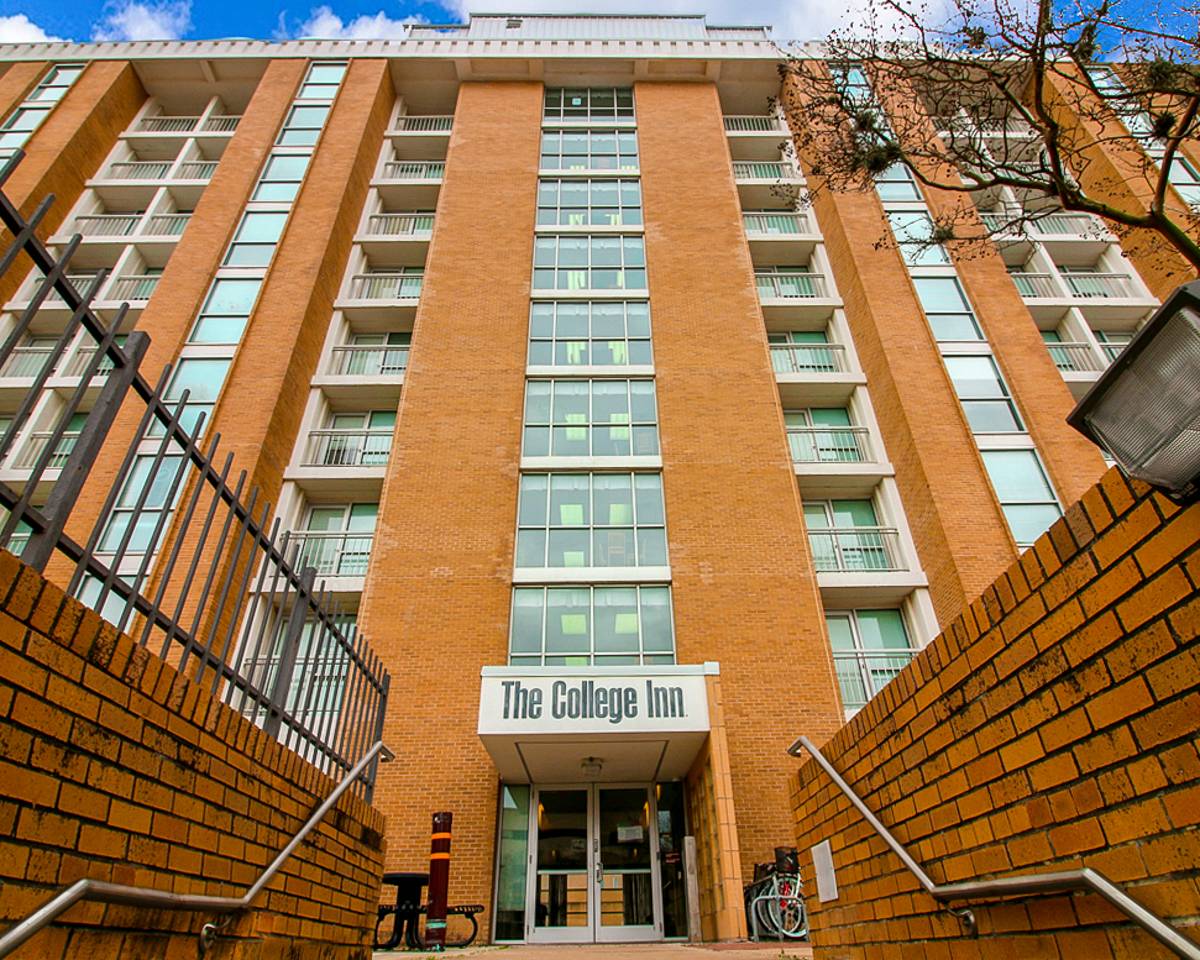 The College Inn, located at the west end of central campus, is a nine-story hall where double occupancy bedrooms share a bathroom and a common area.
A portion of College Inn is dedicated to the Business Living-Learning Community.
714 N. Comanche St.
San Marcos, TX 78666
512.245.2270
280 Beds
Single Gender by Suite
9 Floors
Elevator Access
360° Videos
Click and drag your cursor on the image to move around the room.
Features
80" XL Twin Bed
Desk and Desk Chair
Dresser
Loftable Bed
Pool and Ping-Pong Tables
Lobby and Study Lounge
Full Community Kitchen
WiFi Internet Connection in Room
In-Suite Common Area
Elevator Access
Shared Walk-in Closet
Large Windows in Room and Common Area
Laundry on Basement Floor
Measurements
Bed
L: 80"
W: 35"
D: 6"
Loftable at Highest: 65"
Loftable at Lowest: 29"
Outlets in Room
3 Power Outlets
2 Phone Ports
2 Ethernet Ports
Dresser
3 Drawers
H: 30"
W: 29.5"
D: 24"

Outlets in Common Area
6 Power Outlets
4 Phone Ports
4 Ethernet Ports
Desk
H: 31"
W: 42"
D: 24"


Bathroom
2 Vanities
1 Toilet
1 Shower
Closet
H: 80"
W: 84"
D: 64"


Common Area
T-shaped
Horizontal: 139" x 72"
Vertical: 121" x 83"
139.3 sq. ft.