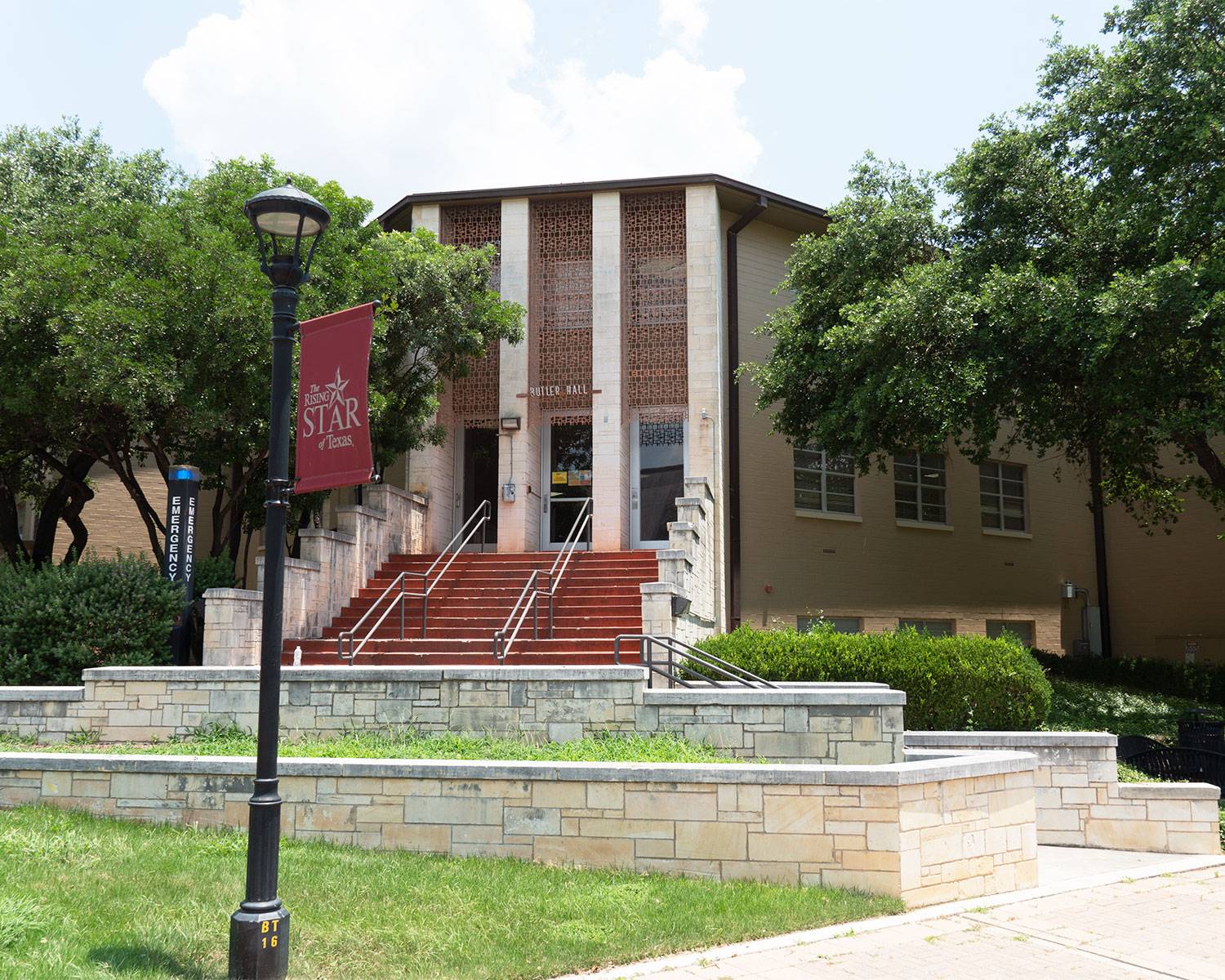 Butler Hall is situated on the south part of campus, adjacent to a green space called Concho Mall. Students can be found relaxing and socializing on Concho Mall.
Butler Hall is comprised of a double occupancy room with a community bathroom.
A portion of Butler Hall is dedicated to the Journalism & Mass Communications Living-Learning Community.
500 N. Edward Gary St.
San Marcos, TX 78666
512.245.2216
236 Beds
Single Gender by Floor
3 Floors
No Elevator Access
Performing Arts Center
JCK
San Marcos Downtown
360° Video
Click and drag your cursor on the image to move around the room.
Features
80" XL Twin Bed
Desk and Desk Chair
Dresser
Loftable Bed
Pool Tables
Lobby and Study Lounge
Full Community Kitchen
WiFi Internet Connection in Room
Laundry Room
Temperature Controls
Concrete Walls
Mirror Provided
Measurements
Bed
L: 80"
W: 35"
D: 6"
Loftable at Highest: 59"
Loftable at Lowest: 29"
Outlets
3 Power Outlets
2 Phone Ports
2 Ethernet Ports
Dresser
3 Drawers
H: 30"
W: 29.5"
D: 24"

Bathrooms
5 Vanities
3 Toilets
3 Showers
Desk
H: 30"
W: 26"
D: 24"


Closet
H: 69"
W: 42"
D: 23"
From Hanging Rod to Floor: 56"
Top Shelf Depth: 13"