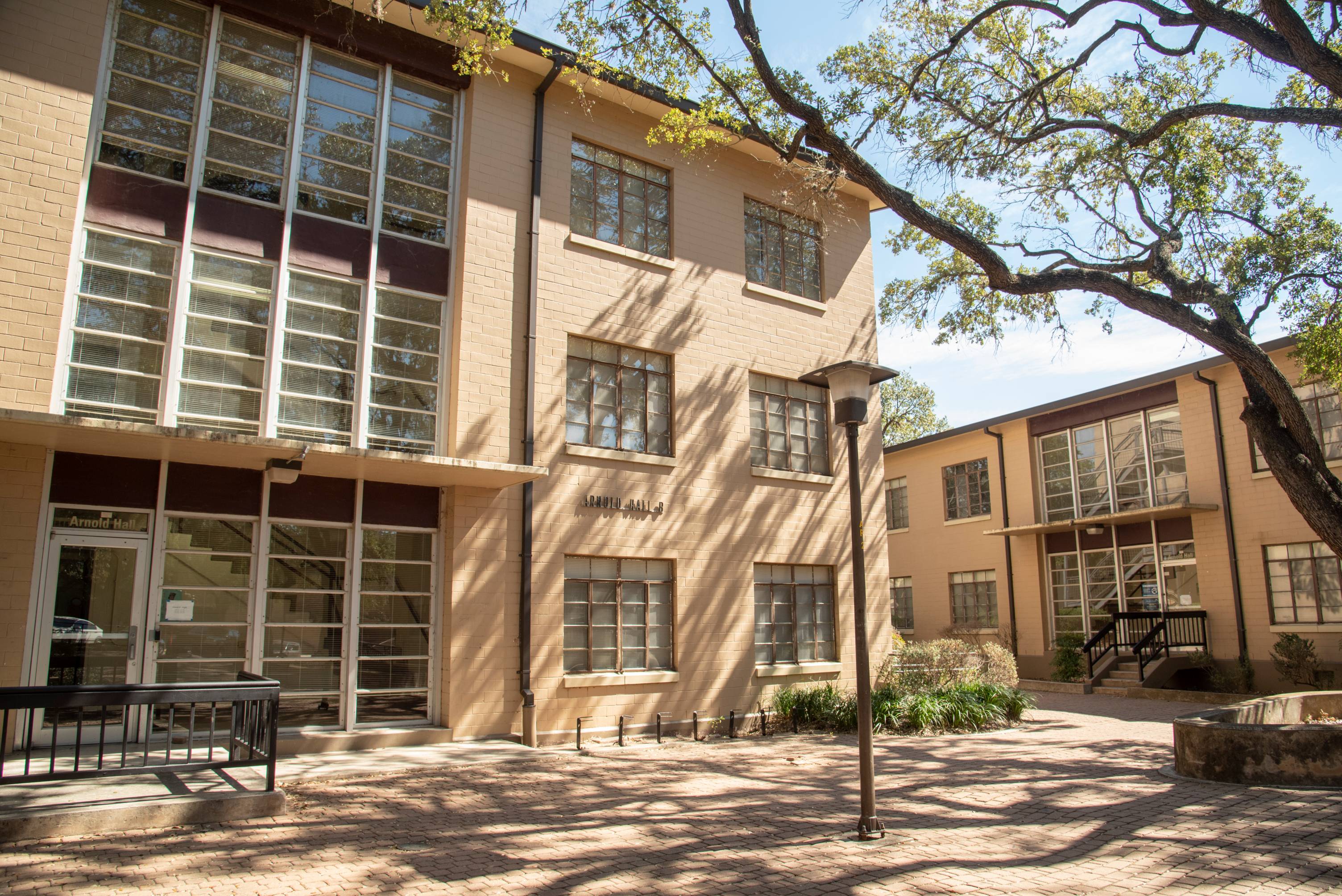 Arnold Hall consists of three separate buildings, surrounding a tree-lined courtyard, that has become a popular gathering space for residents. The hall layout allows for a great community atmosphere where students feel at home.
Arnold Hall is comprised of a double occupancy room with a community bathroom.
101 Russell Cir.
San Marcos, TX 78666
512.245.2230
214 Beds
Single Gender by Floor
3 Floors
No Elevator Access
360° Video
Click and drag your cursor on the image to move around the room.
Check back later for a 360 tour update!
Image Gallery
Furniture has been updated as of July 2023, measurements and photos reflect the most recent changes.
Features
76" Twin Bed
Desk and Desk Chair
Upholstered Chair
Dresser
Loftable Bed
Pool and Ping-Pong Tables
​Lobby and Study Lounge
Full Community Kitchen
Wi-Fi Internet Connection in Room
Temperature Controls
Mirror Provided
Laundry in Building C on 1st Floor
Measurements
Bed
L: 76"
W: 35"
D: 6"
Loftable at Highest: 59"
Loftable at Lowest: 29"
Bathrooms
4 Vanities
2 Toilets
2 Showers
Dresser (Built-In)
2 Dressers
5 Drawers
H: 43"
W: 32"
D: 18"
Closet
H: 30"
W: 42"
D: 22"
Storage Above